The core functionality that has made V-Ray popular for film, commercial and episodic television work is being upgraded with today's beta release of Chaos Group's V-Ray 3.0 for Maya. Included in the initial round of enhancements will be a new Progressive Rendering Engine, support for several open source technologies, and up to 5x faster ray tracing and rendering performance.
After years of using V-Ray in production on projects like "Oblivion" and "Iron Man 3," Digital Domain has used an early integration of deep image support to put some of 3.0's features to the test. "On 'Ender's Game', we hooked massive Houdini swarm simulations up to V-Ray Proxies and rendered the most geometry we've ever attempted at Digital Domain," said Linghao Li, Technical Director at Digital Domain. "In one shot alone there were 333,443 ships on screen. 27 billion polygons rendered out for Deep Compositing and V-Ray handled it no problem."

[youtube]https://www.youtube.com/watch?v=KVyGzS9j5MQ[/youtube]
[youtube]https://www.youtube.com/watch?v=s2yBk1RuLJA[/youtube]
[youtube]https://www.youtube.com/watch?v=s23kHhBWlKk[/youtube]
[youtube]https://www.youtube.com/watch?v=e01kvGCc688[/youtube]
[youtube]https://www.youtube.com/watch?v=170Zr0kMOIc[/youtube]
V-Ray 3.0 introduces a powerful new path-tracing engine (Progressive Image Sampler) that provides artists with instant feedback during the look development process. In addition, V-Ray 3.0's new optimized core raises speed levels dramatically in all physically-based lighting, shading and rendering.

For character and creature development, V-Ray 3.0 offers up to 15x faster hair rendering, improved Ray-Traced Subsurface Scattering (SSS), and a new VRaySkinMtl with built-in SSS and layered reflections. Support for MARI's UDIM and Autodesk Mudbox's UVTILE formats makes it easier for users to incorporate textures from their favorite programs.

"We rely on V-Ray every day to help us craft big projects like 'Game of Thrones,' 'Warm Bodies' and 'Noah,'" said Dmitry Vinnik, CG/Technical Supervisor at LOOK Effects. "Faster ray tracing and hair rendering is exactly what we need to turn around big shots before a deadline."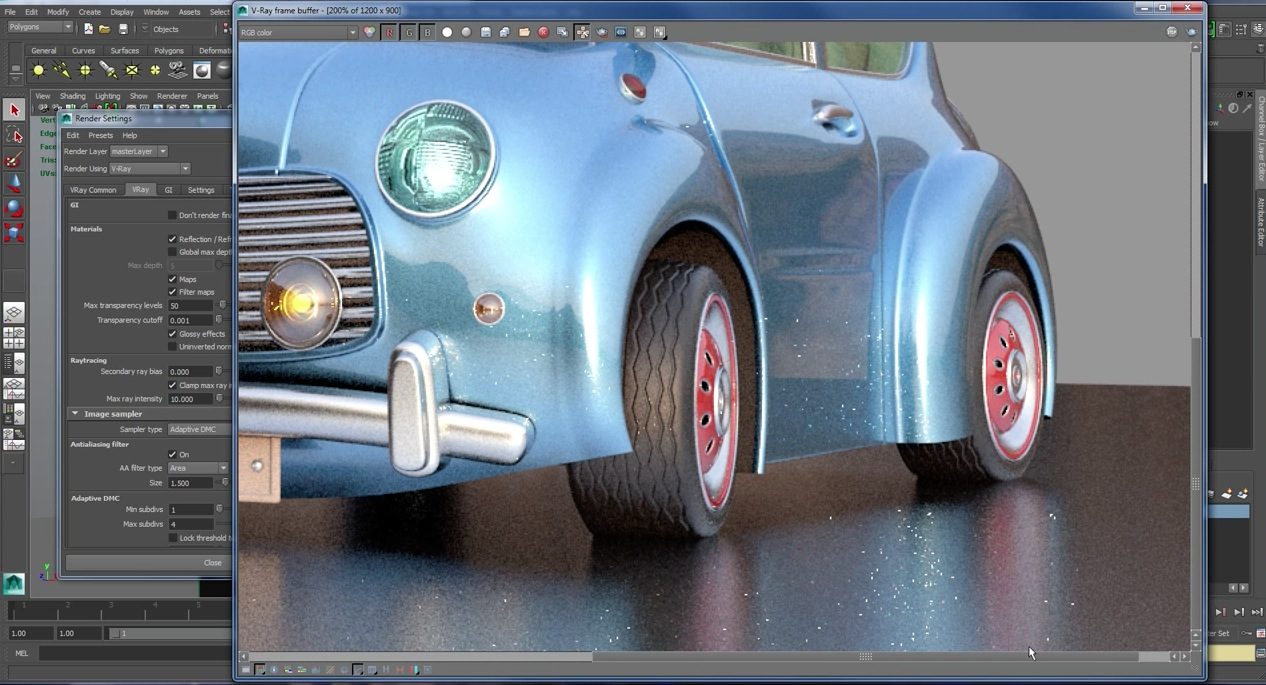 Already known for easy integration with production pipelines, V-Ray 3.0 has become even more versatile by adding support for common open source formats like OpenSubdiv, Alembic 1.5, Deep Images and OpenEXR 2.0, OpenColorIO, and in the near future, programmable shaders with Open Shading Language [OSL].
"Of the many renderers I've used, I personally feel that none are as artist-friendly as V-Ray," said Blake Sweeney, DFX Supervisor at Method Studios. "The built-in shaders and render elements give us solutions for almost every situation imaginable. For the rare corner case that requires something extra, Chaos Group collaborates and brainstorms with us to find a solution, and it's generally included in updates almost immediately. I've never seen anything like it."
Chaos Group invites all V-Ray users participating in the beta to send in their thoughts on what would make for the best final product. For the complete list of new features and upgrades, please visit V-Ray.com, the new home for the V-Ray community.