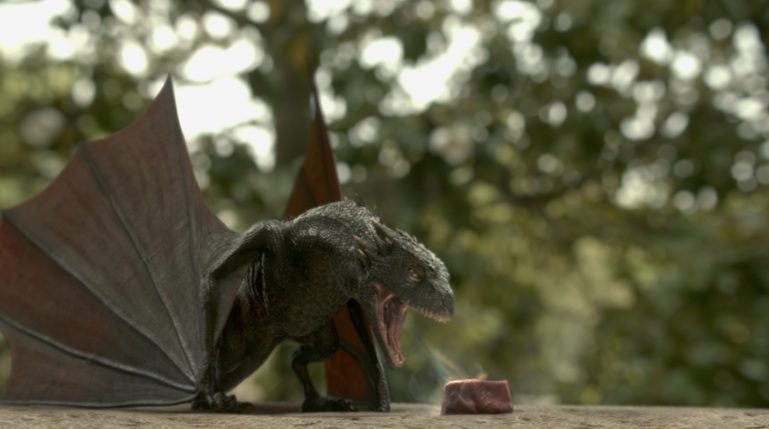 We're really proud to share this interview with John Parenteau, General Manager at Pixomondo, the international visual effects company and behind some of the most noticable VFX in The Invention of Hugo Cabret, Super 8, Fast and Furious 5, Red Tails, Percy Jackson The Lightning Thief, A Nightmare on Elm Street, Ninja Assassin, Zookeeper and Sucker Punch. Enjoy the interview and some impressive VFX Breakdowns from the company.
Pixomondo is actually one of the best leading FX company.  In the past 3 years, you've been involved in mainly 50% of blockbusters movies. How could you explain that ? What's your strategy ?
From the start, Pixomondo's goal has always been simply to pursue creative, challenging work. With our expansion in to the United States in early 2009, and our success introducing the company to the studios, we've managed to prove ourselves on compelling motion picture projects. But our overall, worldwide business plan is to diversify, working in multiple markets. This serves to protect us from any fluctuations in any one market, but also allows us to grow in many directions, then use that experience to support all our business.
Currently Pixomondo has opened studio in Berlin, Frankfurt, Munich, Stuttgart, Los Angeles, London, Shanghai, Beijing, Toronto and more recently at Baton Rouge. You're worldwide. Do you think taking places in so many countries all around the world contributes to grow up your notoriety ?
We open divisions in areas where they could be sustained by local markets. So we aren't really doing it as a marketing ploy. Instead, we are trying to be smart, spreading the work over multiple, smaller divisions, rather than one large one. And with the local market, we can increase our share of diversified work. This also works to help maintain stability, since divisions can group together for larger projects, yet when things are slower, they can refocus back on their local work.
How many people work for Pixomondo actually?
Pixomondo employees over 700 people worldwide.
Do you often call for freelancers ?
Though we do have a larger staff pool at each division, we still utilize freelancers extensively. We have many artists who just prefer to move between two or three companies, and always enjoy coming back to Pixo for a new, challenging project.
The economic crisis is spreading over each industries. Do you think the FX industry is facing the same financial issues ?
If anything, VFX is feeling these issues to a larger degree. Margins are already slim, and as studios and projections are forced to reduce their budgets, this trickles down to our work as well. The best way for us to combat this is to be as efficient as possible, utilize international advantages for portions of jobs while still maintaining a high level of artistry. We feel our diversified structure is best suited to be competitive in a business in which margins continue to shrink.
Let's talk a bit about your production pipeline. Is the workflow always the same for each projects or do you apply different techniques if your team is working on movie shots or on tv shows such as Game of Thrones ?
Essentially the process is the same. We use a worldwide system of software versioning and upgrading, so our artists are always working on the same version of software worldwide. We also use Shotgun for our database, and ensure all offices are utilizing the same naming conventions, plug-in structures and production procedures. That being said, every project has its own personality, so nothing is ever the same. Each has to be adjust slightly, within the confines of our own pipeline, but we try and make sure there is enough flexibility so processes do not feel too rigid.
Making of Snow Game Of Thrones Season 2
TV shows are more and more using complex VFX  nowadays. Is there any differences  today in making VFX for the movie or TV industry ?
The only differences between an episodic TV program and a feature film is time and money. At this point, we usually deliver TV at HD resolution, at least, so there is no cost savings on the rendering side for TV anymore. So it simply comes down to the fact that TV requires a very quick turn around, usually weeks, if not days, whereas features take months, and sometimes years, to complete. Clearly you can get a much more perfected look with more time, but we still endeavor to produce high quality regardless of the release format.
Do you invest a lot on R&D and in-house CG tools ?
Absolutely. We have a worldwide network of programmers and TD's that continually develop new tools, or advance the ones we have, to make the process of production as smooth as possible.
Making of Hugo Cabret
Is there any projects you're working on and you can disclose ?
We are currently working on "Oblivion", "Die Hard 5", "After Earth", "Beautiful Creatures" and an undisclosed project, in the feature world. We recently completed a Scion commercial locally as well.
Interview by Patrice Leymarie and Sébastien Tafani
Links