With his background in fine arts, Nacho Yagüe stumbled into the world of concept art when applying for a position at Tragnarion Studios in Palma de Mallorca, only knowing that it involved painting and video games. He has since worked at Ubisoft in Spain, Bulgaria, and Canada and has created art for games like Assassin's Creed, Splinter Cell, and Watch_Dogs 2.
He is currently the Studio Director at the Gameloft Barcelona studio and kindly took time out of his day to chat with Celsys, the developer of drawing and painting software Clip Studio Paint. He granted us a look into his first steps into the industry, shared why he likes traditional media and why he took on commissions using Clip Studio Paint.

Part. 1: A fine art concept artist's insights on digital vs traditional art and concept art trends
Q: You have a background in fine arts, but professionally, you are working mostly digital. Do you have a preference when it comes to choosing between digital and traditional?
I love to draw and paint on paper. I always have a lot of sketchbooks to draw in or maybe do a watercolor wash. Unfortunately, I don't have a lot of time for it anymore. Lately, I have picked up oil painting again, which usually changes my style completely.
While I like what I do in concept art, I probably wouldn't hang it on my wall. I like modern and abstract art and enjoy the abstract forms I can create with it so when painting in oil.
The other day, I created a little composition with cubes made of clay, and I tried painting them with red, blue, and white, while also emulating the texture of the clay. It is very relaxing for me as it is another way of thinking about an art piece. I hope I can do a few more paintings next year.
When painting digitally, you can play it quite safe with the undo function and try different things on different layers, which you can just delete if it doesn't work. But, your brain works very differently when you fight with a white canvas. It's a bit more exciting because you can mess up. However, I find this struggle with an empty canvas quite enjoyable.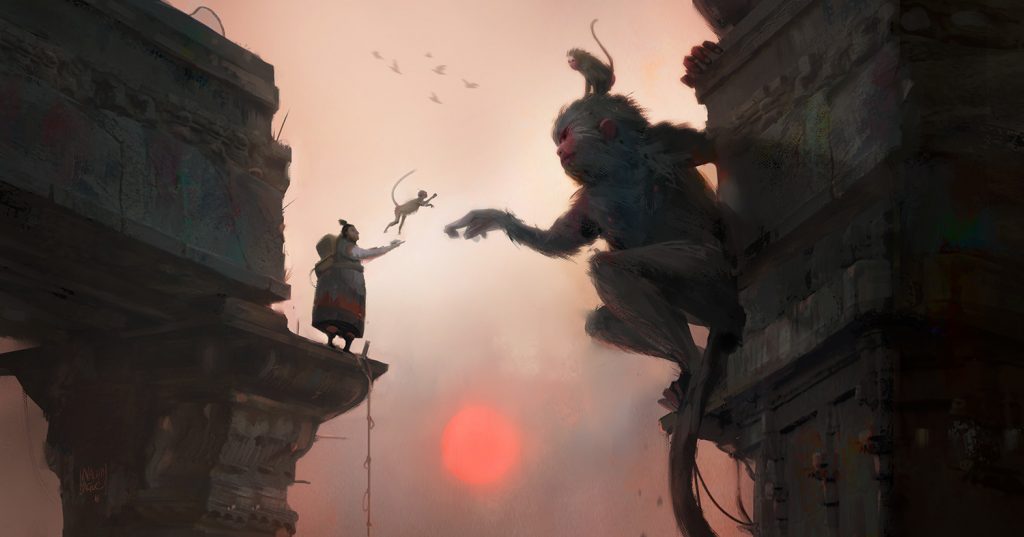 Q: You do work digitally most of the time. Do you ever get tired of that?
No, never. Things like work pipelines change so fast. I remember, when I started in concept art, I would begin a painting traditionally, scan it, and then paint on top of it digitally. Right now, people use 3D tools like ZBrush and Blender, or they do photobashing. All these techniques keep evolving so fast that I have to try and keep up with what's new. I never even have the chance to get tired of digital art.
I do try to balance my work with traditional painting, as I mentioned, but I always think digital is fast and fun to use.
Q: On the technical side, what do you usually use to create your professional art?
In general, I use a Windows PC, since that is the standard in the industry.
I have quite a good graphics card since I am using more 3D recently, but my graphics tablet is just an old Wacom tablet from roughly 12 years ago. It's a Wacom Intuos 3, but it's very sturdy and never breaks.
As for software, I use Blender for 3D work, which I have added to my pipeline over the past year. Then I use Photoshop, and Clip Studio Paint, which I began using a lot since I was introduced to it. When finishing up a painting, I use it to obtain a more painterly style.
On the iPad, I also use Clip Studio Paint and sometimes Procreate for sketches.
I usually don't use the iPad for my production work, since I need my computer with two screens to display references while painting.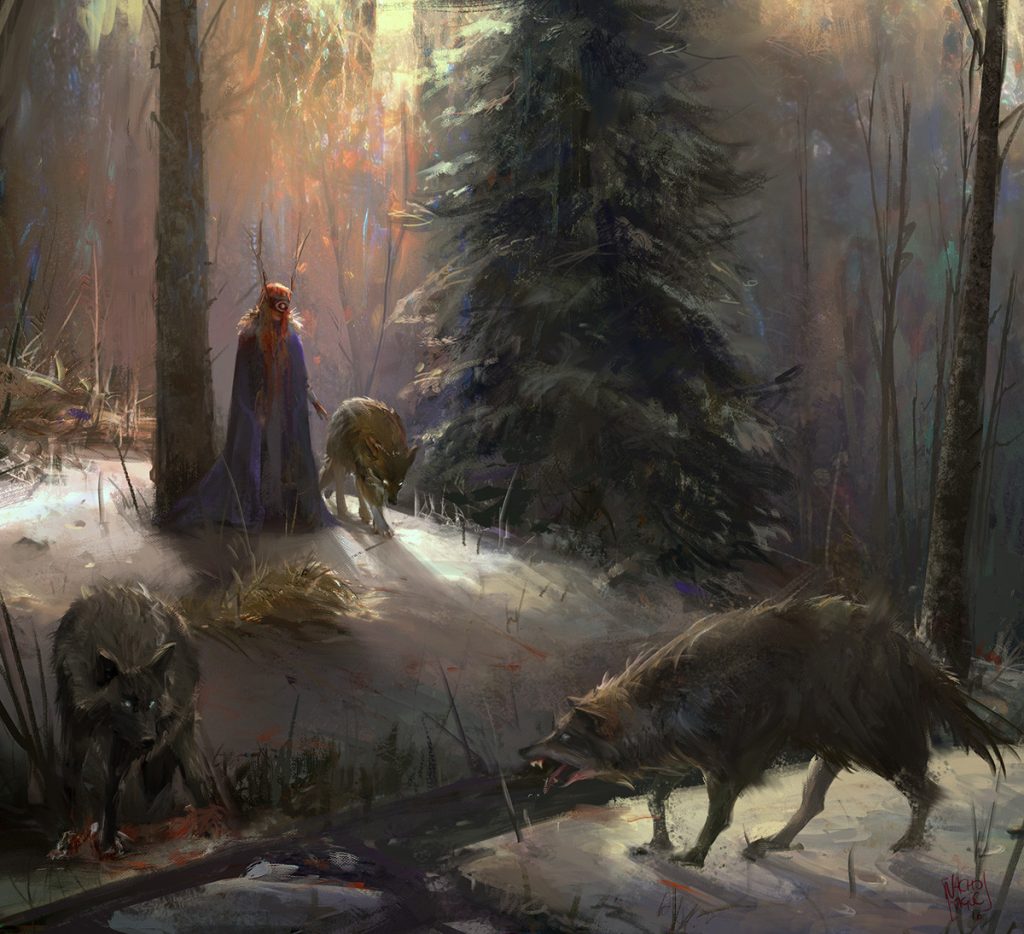 Q: You used Clip Studio Paint to create a couple of amazing illustrations for Celsys. Could you tell us roughly what your process was?
The first illustration I did for Celsys was a little bit simpler than my recent one, which has some complexity to it. Usually, one of my main goals is not to change my pipeline when I work, which was also important for me when I created that first illustration.
 

I don't want to adapt to the software; I want the software to adapt to my needs. Else, I get quite frustrated, especially when it's a commission, and I don't have much time to work on it.
When I get an assignment, I first think about how to approach it. Then I do a very rough black and white sketch, followed by a color sketch to see what the tone will be. Once the motif is decided, I create a very rough scene in Blender, using simple blocks and cylinders for objects. I use this to rotate the scene and find better angles. I don't even use any textures, but I cast a little light to find the perfect shadows.
When I like what I have created, I move over to Clip Studio, and the process overall is very straight-forward. I add colors and create the textures in the scene while adding more and more details. From there, I keep polishing the image with Clip Studio until I get something that I like.
Q: How would you describe your experience with the software?
Much better than I expected at first. I had used Clip Studio a long time ago, and the interface has completely changed since then. It is very similar to other software I use now.
I am learning new things now that I am more used to the software as a whole. I researched here and there and had time to discover things I didn't know existed until now. The interface is well organized, so I don't get stressed.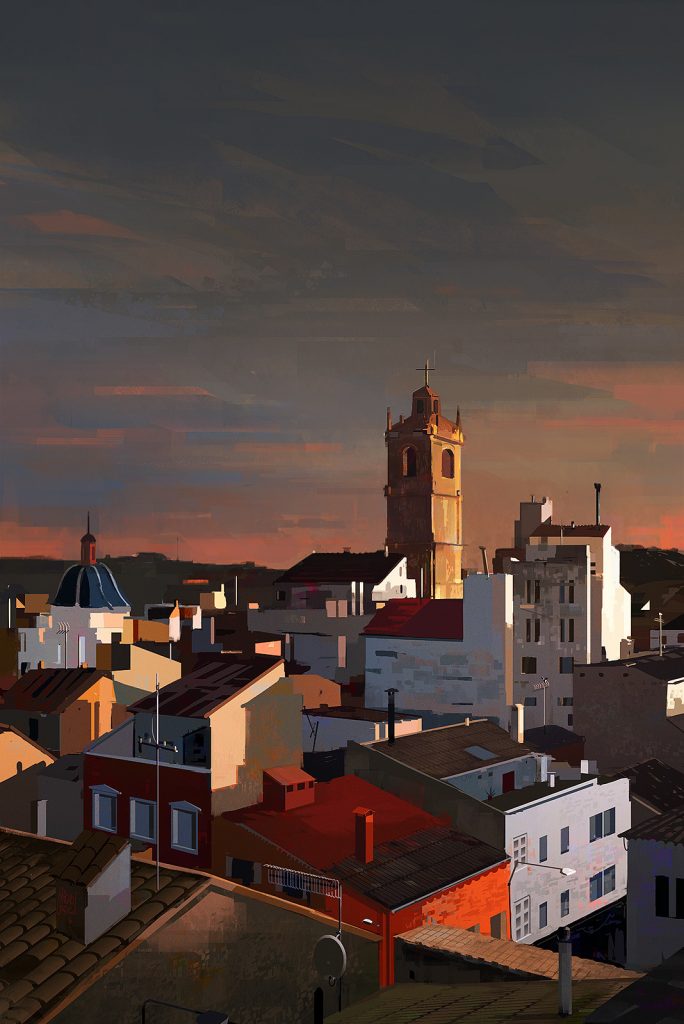 Q: What are some features that you liked in particular?
I like that it's aimed at artists. Other programs like Photoshop have a lot of features for photographers, but Clip Studio Paint has many things specifically meant for artists.
I was familiar with using other software because I used it, but now that I am used to Clip Studio, I am discovering a lot of features I thought I didn't need but are very helpful. I use a lot of the rulers because making these types of straight lines when painting in other software is quite difficult.
I also find the screen tones very interesting. Many people don't know this about me, but many years ago I used to draw manga myself. So, I doodled a little, and when I saw that they were still available in the software, I was very happy.
Since I have a background in fine arts, I do like it when my illustrations have a painterly look, where you can see the brushstrokes. Clip Studio Paint brushes also feel very natural and organic. I like to play around with the brushes, and sometimes I get these "happy little accidents" from brushes that blend nicely and create colors I can use later.
I like that a lot. Overall, I think the software is just very versatile.
Q: Do you think Clip Studio Paint is useful for concept artists?
I would say that the software is very straightforward and easy to use. You don't get lost when using it. The color blending is also great, and it is amazing to sketch with.
I want to use the 3D models more, to simulate what people would look like in the scene. The price point is also great. Especially if you are a freelance concept artist, it is an affordable option.
I also really like the active community. When I did my first painting for Celsys, I didn't look into it that much, but now that I know the software better, I started exploring the brushes offered by the community. It's a lot of fun to see what's available.
However, I think the most important part is that you don't need to change your pipeline when working with Clip Studio. It works well with any workflow.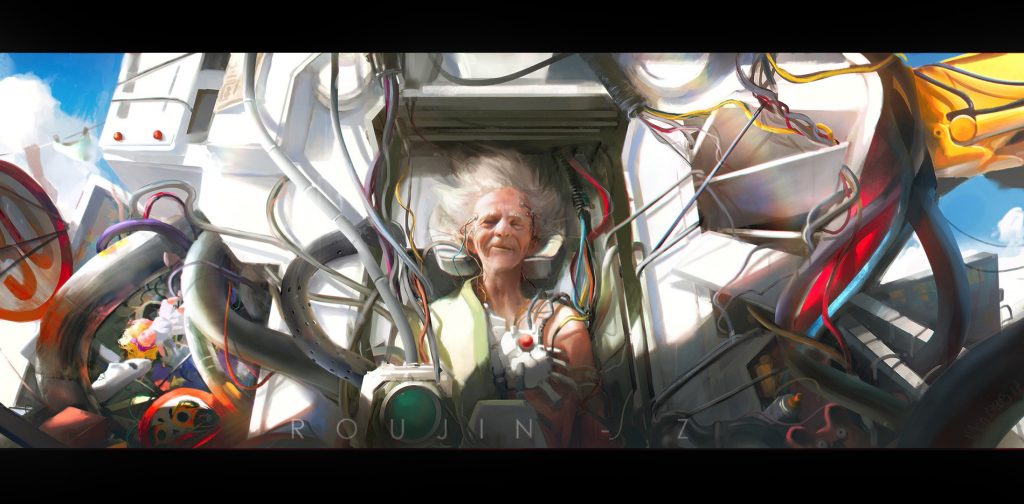 Q: Do you think you have a distinct style for your work, or do you try to adjust to whatever clients are asking for?
For professional work, I try to adapt to what the client wants. Even in our studio, and when I work with different art directors, they all ask for different things. For example, the art director of "Splinter Cell" asked for a very realistic style, where we used a lot of photo textures.
On the other hand, for Assassin's Creed, I proposed something more painterly, because I thought it would fit the style. And since it was set in Europe, they felt that I, the guy from Europe, could help them out with that style and how to portray it. In this case, I changed my workflow and style a little, and instead of using photo references, I focused more on painters like Joaquín Sorolla and other classic painters.
I know certain aspects tell me what my style is. I tend to play with warmer colors. Even when I try to do something in a cooler tone, it becomes warm.
I usually also add a few story elements that I keep in the back of my mind. It's never just a picture of a building. There is always a little story here and there, which I think is very important.
Also, I am quite obsessed with how light reacts. I always try to learn a little more about that and pushing the levels. I'm not very worried about finding my style at this point, which was something I was quite worried about when I was younger. Mostly, I don't want to get stuck in a particular style. With my more personal work and traditional media, I just try to enjoy what I do.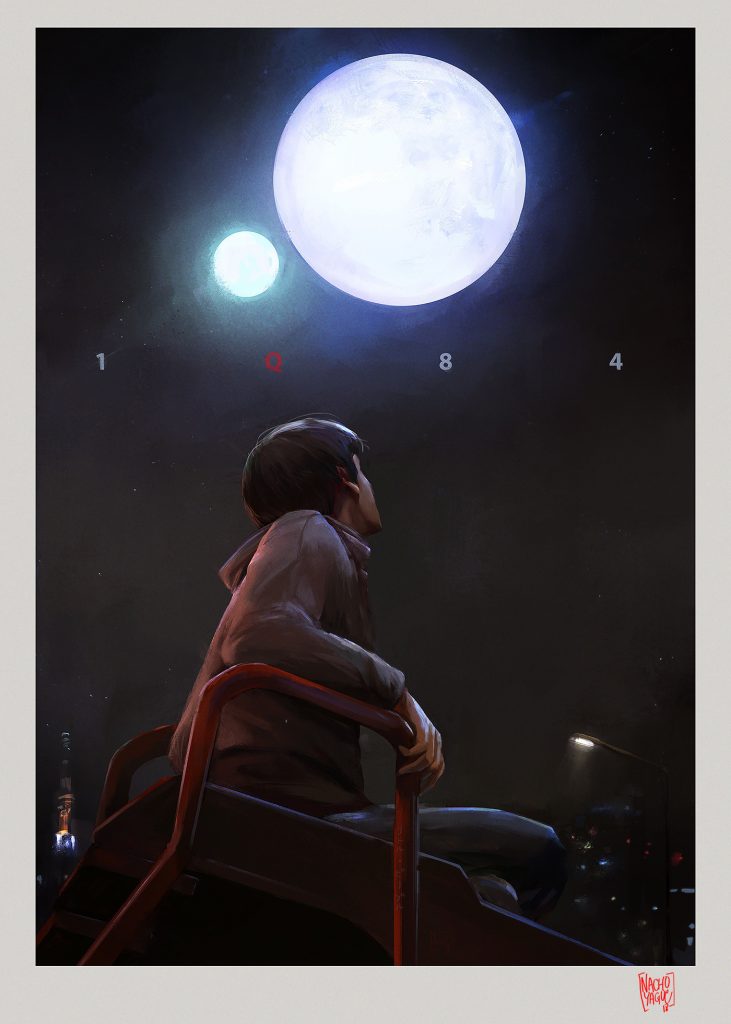 Q: Are there any events you plan to attend in 2020?
I had to check my schedule for that. (laughs) Since returning to Spain, I was immediately buried with work and became a little disconnected from the industry. In 2018, I gave a talk in Barcelona at a festival called "Non-Stop."
Since these events are so fun to go to and allow you to meet the people you work with, I am making plans to attend these kinds of events more next year. They are a great opportunity to show your portfolio and yourself to the world with what you do. Living in Europe makes it a lot easier to travel now.
IAMAG is probably one of the events that I will try to attend in 2020, and then there is Lightbox Expo, which was started last year by artist Bobby Chiu. He started this massive convention aimed at concept and game art. Everyone who attended it told me I should go, so I hope I can save some money and fly out to California to attend it. The other event that sounds interesting here in Europe is "Trojan Horse was a Unicorn," but I need to see what I can manage.
Q: Do you go to these events mostly to meet with people or also to expand your visual library?
I don't think there are many new things for me to learn there because at this point, I am an old dog who has worked in the industry for many years. But these events are still very inspiring. Sometimes you forget how passionate people are in this industry, so seeing people paint and talk makes me think about why I do certain things, why I am a concept artist, and what it does for me.
The energy of younger people is very contagious. I go home full of energy and wanting to draw, which is such a great experience.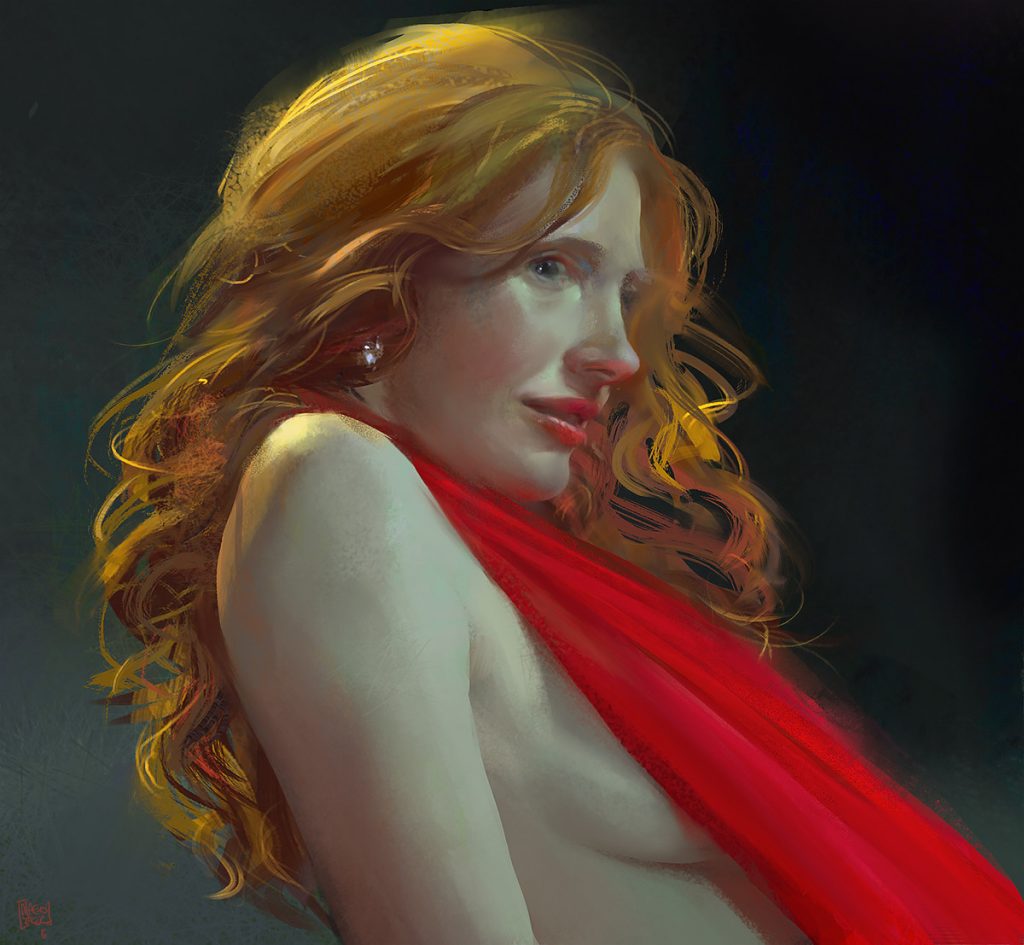 Q: You have worked in Concept Art for many years. Have you noticed any changes in the concept art industry over the years?
Yes, I think concept art as an industry has changed a lot. It can even get a bit stressful because things are changing so fast. Young people always love to jump right into the next trend, so if there are a few popular concept artists and they introduce new software or a new tool, everyone jumps onto it.
Or, if there is a new game, like when "The Last of Us" or "Uncharted" first came out, and parts of their concept art were released, suddenly everyone was creating the same kind of artwork.
I feel like we live in an age where there is so much information. Of course, on the one hand, it's a good thing, but I feel it can also block your ability to think for yourself. A lot of the same themes appear over and over again, and even I notice them within my work, and I don't know if I have seen them before somewhere else or not.
Everyone is obsessed with new things, and because of that, for example, many people are working with 3D right now. Working with younger artists, I think it is great that they use a lot of different techniques, but I feel they often jump into those without knowing the basics. I know that probably makes me sound like an old man, but when I started, I had to draw by myself, learn about perspective, color theory, and anatomy. And although I am not perfect with the latter, I have that basic knowledge.
I think, if you want to master anything, be it music or drawing, you need to spend a lot of hours of your life doing it. The tools we have are amazing, and concept art is reaching levels I would never have imagined. But people also need to calm down and think about what they are doing.
Links:
Nacho Yag
ü

e: