Golaem Crowd is used by an increasing number of studios (including industry leaders like Double Negative or Framestore) to easily give life to commercials, movies, TV shows and games. It recently helped Stargate Digital to create a massive horde of "walkers" for the acclaimed The Walking Dead TV Show. This new update enables artists to simulate any type of character: human, horses, birds, or imaginary creatures… 
[vimeo]https://vimeo.com/81015049[/vimeo]
Control any type of characters 
The new Golaem Crowd Character Maker handles any type of characters: bipeds, quadrupeds and n-peds. It supports any custom skeleton description and has been successfully tested with various industry standards (Human IK, 3DSMax biped, Rocket Box, Daz3D, Pinocchio, Advanced Skeleton…).
The Golaem Crowd Character Maker can also automatically edit your motion capture data and make them cycle perfectly while preserving animation.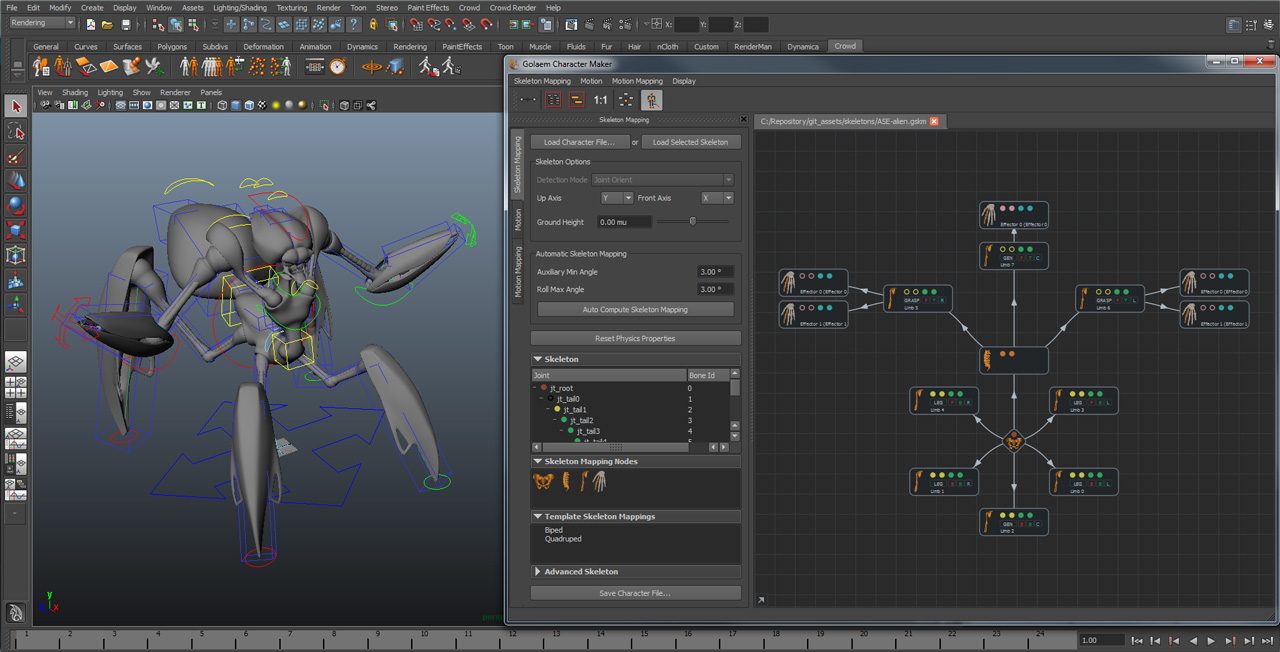 Do more with less work 
Powered by a revamped animation engine, Golaem Crowd 3.0 helps to save time and work at each step of the production. Because most cumbersome tasks are automated, artists can now focus on what they do best: being creative.
Golaem Crowd procedurally generate new motions by mirroring motions, mixing them together or automatically retargeting them to various character size/morphology, hence dramatically reducing the amount of motions to be produced.
Built-in behaviors automatically choose motions depending on character speed or orientation, adapts feet to the ground (matching closely the ground geometry), or make a character look at a given target or aim at something with a gun.
Last but not least, Golaem Crowd now allows to enable or disable physics simulation at any time, at the character level, or even at limbs level in order to mix physics simulation with animation.
Control birds and fishes with the Flock Behaviors 
Together with automatic 3D placement, Golaem Crowd provides new behaviors for controlling flock of birds or school of fishes with unmatched performances: interactive with 10 000 birds and geometry preview. The flock can wander in a given zone, seek targets or flee dangers.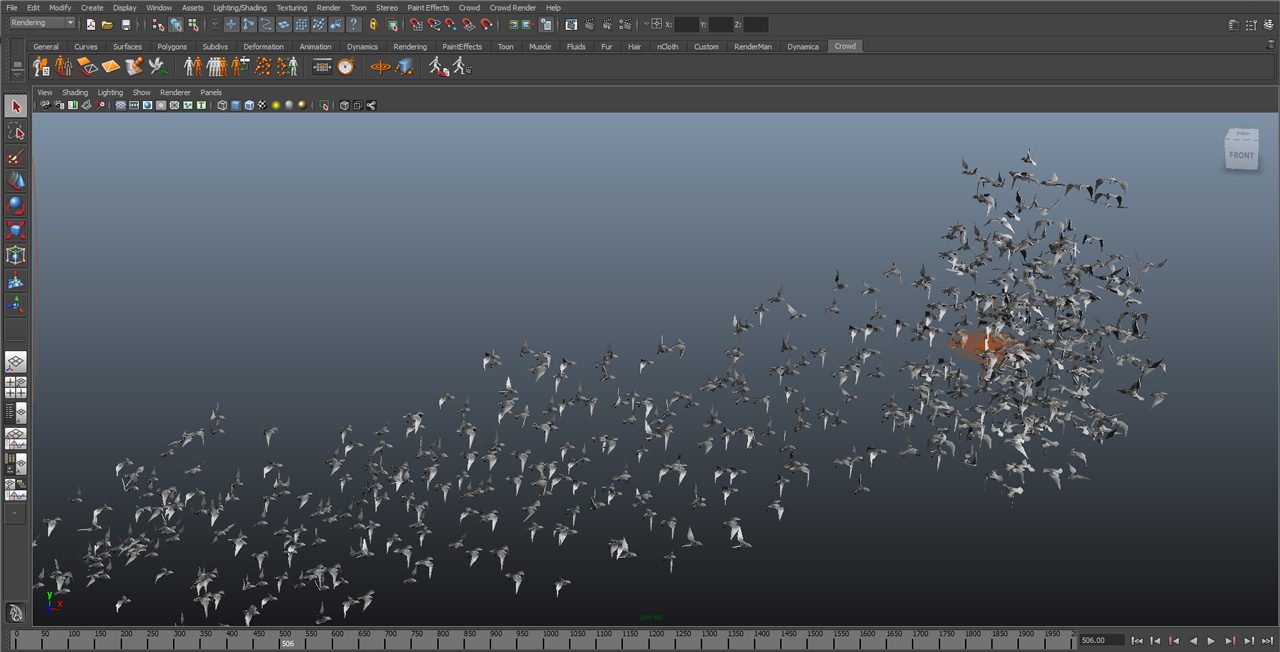 Validate your work before even pressing the render button 
To speed up shots creation and validation, Golaem Crowd proposes a new interactive previzualisation of the crowd simulation, including geometry diversity, directly in Maya viewport.
A preview of these features can be seen in the following video, including a previz of a complete scene, as well as Golaem Crowd Customers' work.