Access 4 years of Master Classes and Workshops recorded during IAMAG Master Classes, more than 100+hours of presentation by some of the best artists of the industry and provide a new affordable way to access IAMAG Master Classes Videos.
Each year, IAMAG organizes a 3-day event in Paris for no more than 300 lucky attendees. The IAMAG Master Classes gather together some of the best artists working in the industry for workshops, Master Classes, Portfolio Reviews and Creative Evenings.
During these 3 days, we record all non-NDA talks and provide them without any extra charge to our attendees in Paris. We would like to make the next edition of talks more affordable for all artists who want to learn from our speakers and can't join us in Paris.
---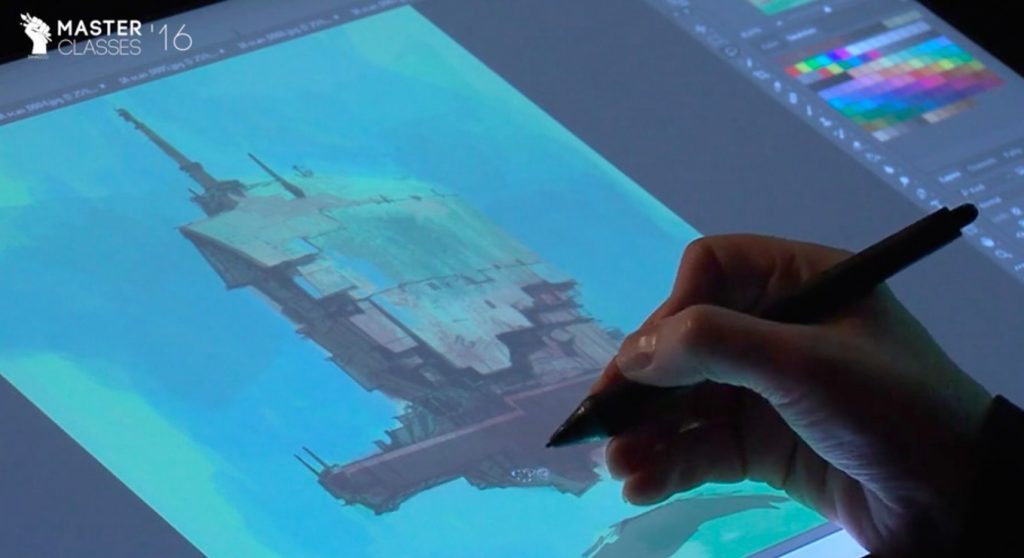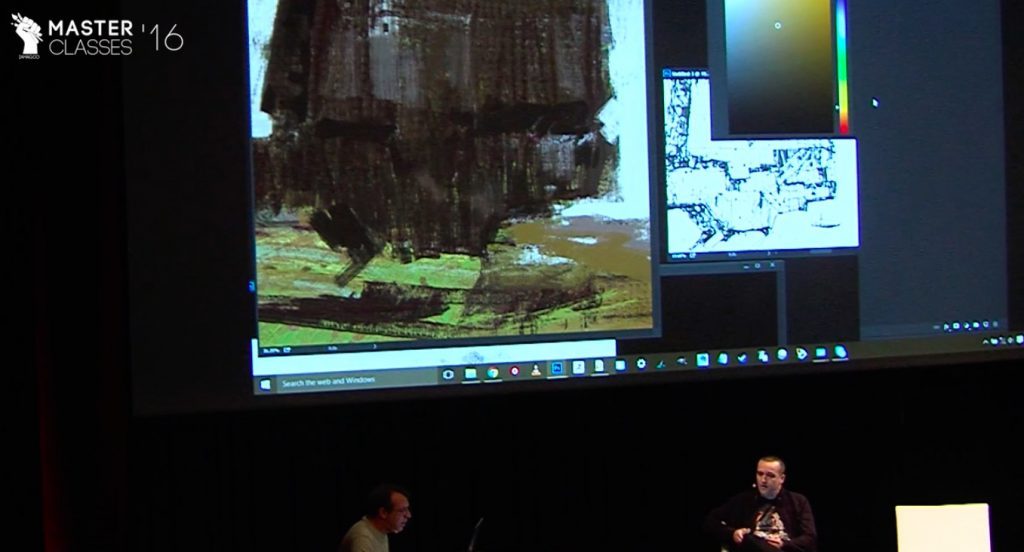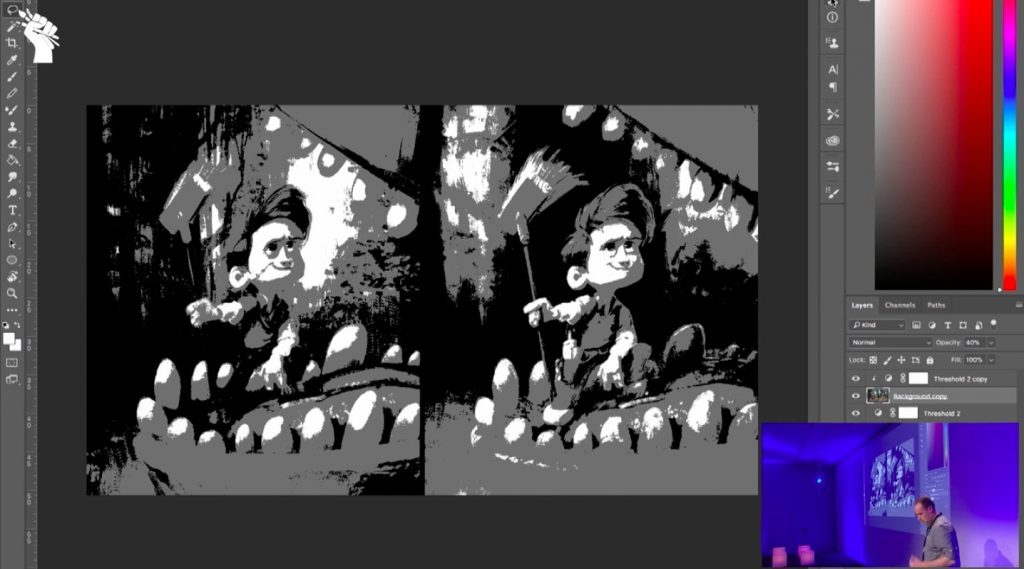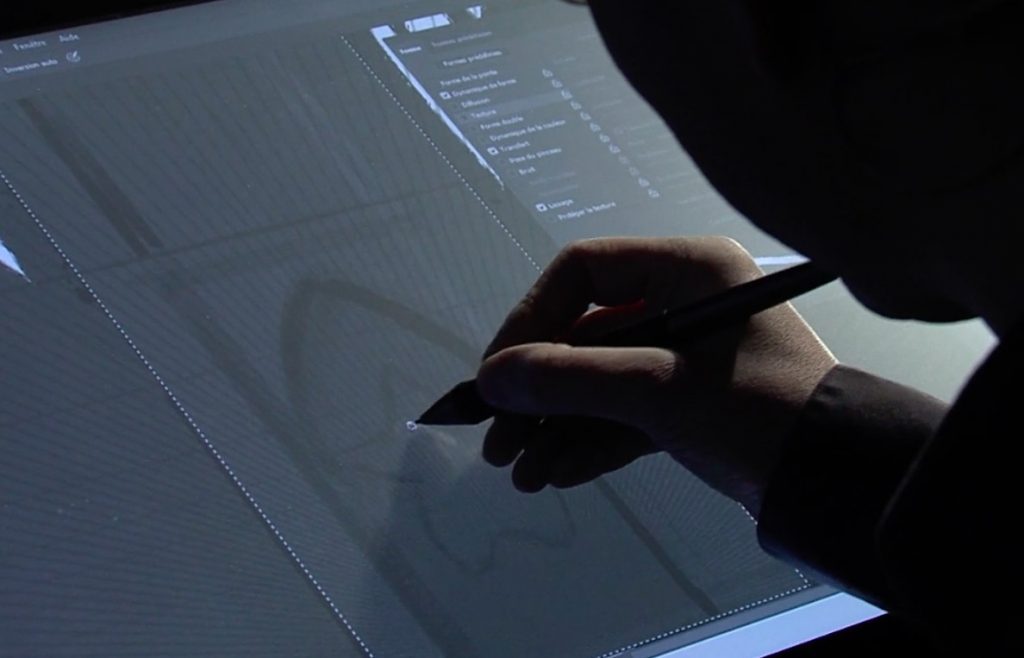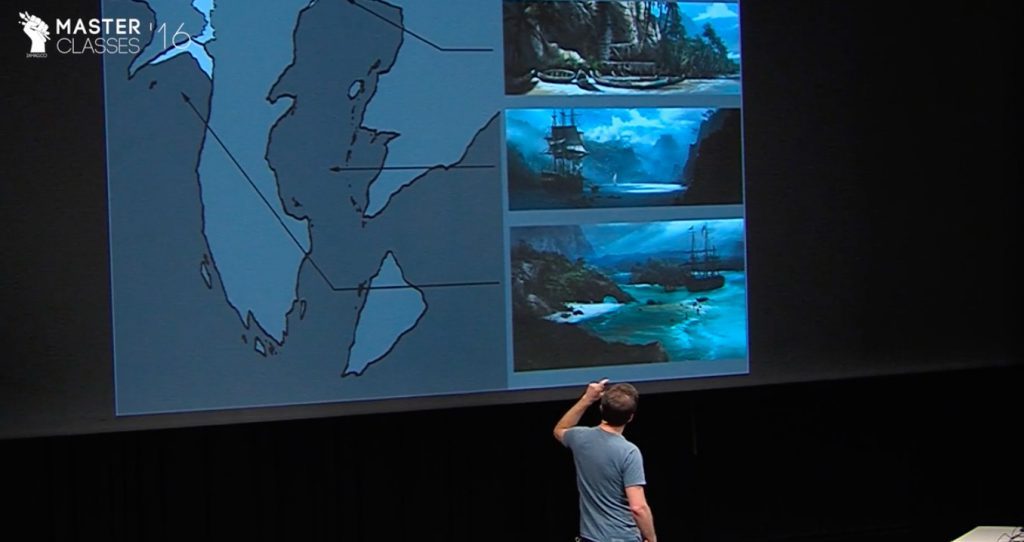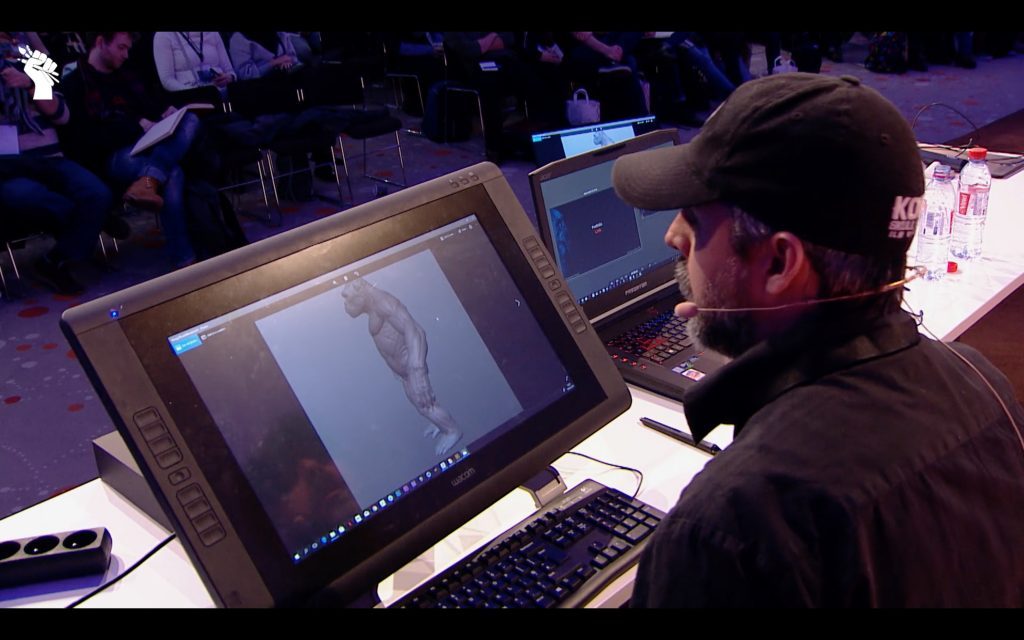 Patrick O Keefe : Into the Spider-Verse
Nicolas Sparth Bouvier – Organized Cacophony
John Howe – The Hobbit : Building Beorn's House
Feng Zhu : Form Follows Function
Aaron Sims – From Sketch to Screen Part 1
Aaron Sims : From Sketch to Screen Part 2
Aaron Sims– From Sketch to Screen Part 3 – Live Demo
Ryan Woodward : Career Tips
Jama Jurabaev : Creating Concept Art for The Movie Industry
Mike Morris : Storyboard for TV Animation
Goro Fujita – Art in VR : The Birth of a new Medium
Vance Kovacs – Carrer Path
Paul Chadeisson – Career Path
Jama Jurabaev and Andrea Chiampo– Gravity Sketch
Finian MacManus : Civilization Design in Virtual Reality
Goro Fujita – Quill Demonstration
Nick Gindraux – Digital Illustration
Stephane Baril – Tips and Tricks for Digital Artists
Jaime Jasso – On Man Army VFX
Daniel Gregoire – Story Telling in a World of Technology
Andrea Blasich – Live Sculpting
Nicolas Weis – Creative Constrains
Industry Talks :
Stephane Baril – Animation Tools
Ron Ashtiani– Atomhawk
Neil Stubbings – Maxon
Damien Climent – Substance
Jason Horley Stephen Tappin – ILM
Bastien Grivet and Jessica Rossier – Wardenlight Studio
Alban Orlhiac – Foundry
Michael Schoereter : 360 Drawing
Aurore Folny – Wacom
Kris Costa : Becoming a Digital Artist
Pascal Campion : Painting Process Demonstration
James Paick : Concept Art for the Game Industry
George Hull : Career Path
John Nevarez : Storytelling
Sam Nielson : Lightning and Composition
Jama Jurabaev : VR and Concept Art
Peter De Sève : Under Influence
Michael Defeo : Digital Sculpting for the Movie Industry
Anthony Eftekhari : The Art Of Composition
Brian Flora : Matte Painting for the Industry
Carter Goodrich : Character Design
Raphael Lacoste : Designing Open Worlds for Assassin's Creed Origins
Maggie Oh : Designing projects with VR
Goro Fujita : Quill a Door to Art
Allan McKay : Building Your Brand
Jean-Baptiste Monge : Character Design and Creative Process
Ash Thorp: Passion, Following Your Dreams
Neils blevins: Developing Your IP with an Illustrated Novel
Goro Fujita: My Journey to Art
Marc Simonetti: From Ideas to Canvas
Jonny Duddle: Character Design
Niels Prayer: A Procedural Journey
Allan McKay: What 20 years of failing has taught me
Alexis Wajsbrot: Creating Doctor Strange
Jason Scheier : Color And Light for Visual Storytelling
Joaquin Baldwin: Cinematography and Layout
Mike Blum: I Can't Draw and it's Never Stopped Me
Stephane Baril: Photoshop Hidden Gems
Ryan Church : Evolution of Concept Art
Raphael Lacoste : Creating Worlds
Jean Baptiste Monge – Character Design
Nikolai Lockersten: iPad Concept Art Techniques
Dan Roarty: Creating a realistic Female Character
Craig Mullins : Painting a Sketch by Ian McQue
Raphael Lacoste : Creating Open World
Ian McQue : Painting a Vehicle in an Environnement
Fausto De Martini + Marc Brunet : Career Path
Marc Simonetti : The Art of Speed Painting
Nicolas Prothais : Gesture Eloquence in Animation
Simon Homeldal : Iterative Design
Mark Theriault : Simplicity Vs Complexity
Anselm Von Seherr Thoss : On Set VFX
Allan Mc Kay : Guerilla VFX

---