Photohsop for iPad Version 1.0 launches today. This is just the beginning of Adobe's journey to expand Photoshop to devices, increasing your choices on how to work using Photoshop.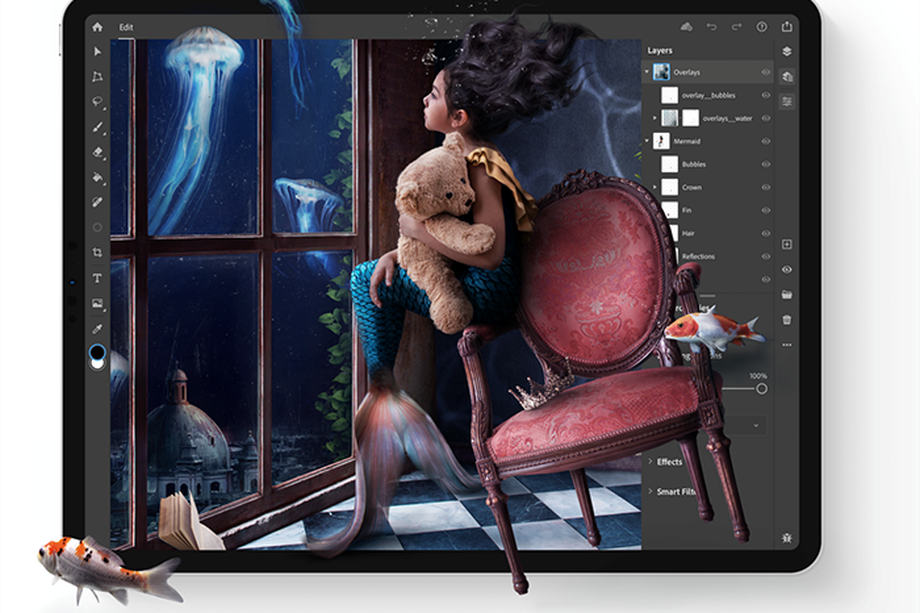 They are launching the first version on the iPad, starting with Photoshop's top workflows, compositing, masking and retouching, with more to come. Over time, they'll add more capabilities and workflows as we learn more about how customers use Photoshop on a mobile device. With Photoshop on the iPad, you can open and edit your PSDs anytime, anywhere. You can see and edit your layered documents and create with many of your favorite Photoshop features using mobile and touch. It is reimagined with a new user experience completely redesigned for the iPad with touch and mobility top of mind. Photoshop on your iPad seamlessly connects to Photoshop on your desktop through the new integrated cloud documents system. More info here.
When we started this project, it was hard for me to envision how we would reimagine the Photoshop desktop interface into a beautiful, performant experience optimized for pencil and touch on a smaller screen, while also retaining the power, depth and flexibility of Photoshop.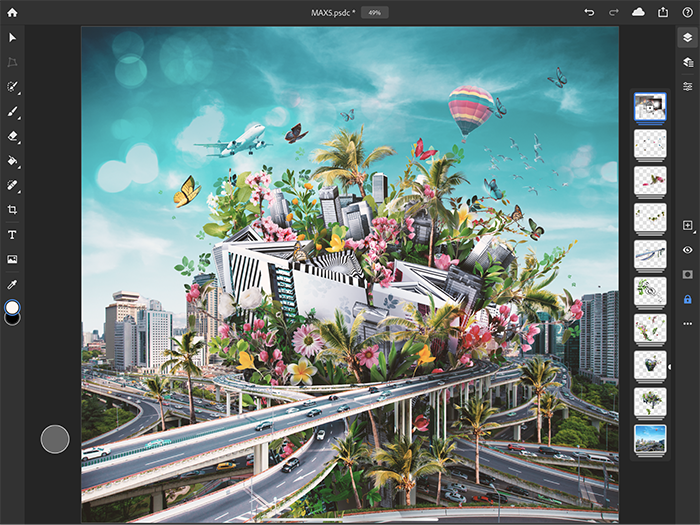 Photoshop on the iPad is built using the same code base as Photoshop on the desktop. This means you can open and edit the same PSD in Photoshop on your desktop or iPad without worrying about conversions, compressions, imports or exports. Photoshop on the iPad supports large files and many, many layers, just like Photoshop on your desktop, preserving your data across devices. The edits you make, whether making layer adjustments, masking, or spot healing, will produce the same results across devices because the app is powered by the same desktop engine.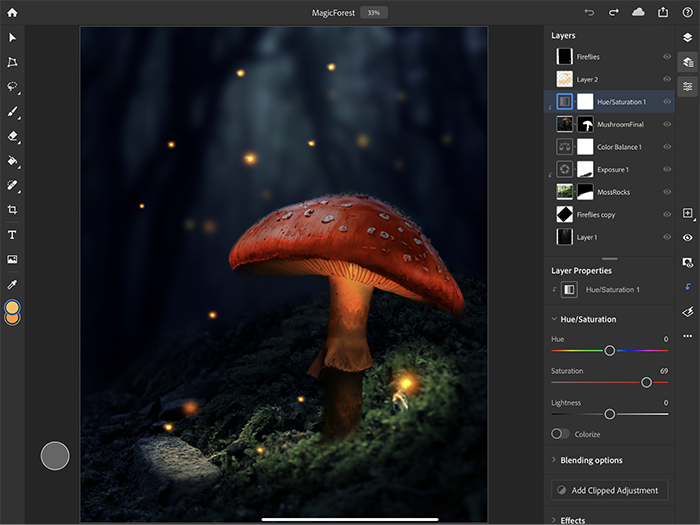 One very important thing to note: This is the beginning. The first version of Photoshop on iPad is focused on compositing, basic retouching, and masking, common tasks and workflows that we know will be useful for most Photoshop users. Over time, Adobe will add more capabilities and workflows as we learn more about how customers use Photoshop on a mobile device.
Adobe plan to add new capabilities as quickly as possible on a regular cadence of releases, which will begin after MAX 2019. We're releasing with a set of features we know all Photoshop users will need and plan to add capabilities as we see how customers use Ps on the iPad. While leveraging the same code base helps accelerate development, we're also deeply committed to rethinking every experience for the pencil and touch screen to give you the best Photoshop experience possible no matter what environment you work in. We know we have more work to do and we encourage you to share what's important to you after you've tried the product.