It's Art is proud to share with you this interview with Mathieu Bertrand, lead look developer at Modus FX. Mathieu started at Modus in 2009 working on surfaces and lighting. He now supervises the look development department at the facility. A native of Montreal's south shore, he says, "I feel lucky to be able to do this in my hometown, to wake up and go to work without feeling like I'm at work."
We spoke with Mathieu at the Modus FX studio in Sainte-Thérèse, just north of Montreal where he grew up and went to school.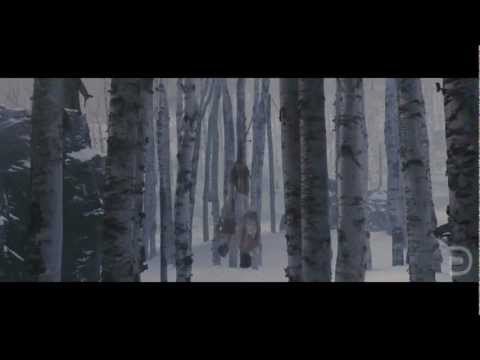 How did you get into the industry?
I started when I was young, playing around with an old version of 3D Studio Max on a 13" screen. It got me hooked on the pleasure of being able to create stuff using a very technical approach. When it was time to go to college, I had to make a career choice and the idea of doing CG for a living appealed to me. I took a 12-month program at Centre NAD [the National Animation and Design Centre in Montreal]. I was hired before I graduated to work at Buzz Image in Montreal. I worked on animation for commercials such as the Bell Canada beaver campaign. We also did some VFX for movies. I was hired by Modus FX in 2009 and have been here ever since.
Can you describe what a look developer does?
My role is twofold. First, I am ultimately responsible for ensuring that the assets we create for high-end films look as realistic as possible. I supervise a team of four artists, overseeing the development of every asset that goes through the pipeline. We create textures, defining what a surface is made of, then figure out how those textures and surfaces react to light. I supervise that the tools are used correctly and that the visual result is artistic and physically realistic.
Second, to allow our team to make photoreal assets, I have to develop tools and shaders for them. I write these shaders and tools, sometimes deriving the mathematics used in them from published papers. These shaders are programmed specifically for the render engine that we use here.
What systems are you using ?
Mostly Softimage. For rendering we use Solid Angle's Arnold.
Where did you learn to write these tools and shaders?
I learned how to do this on my own, using math I had learned in high school and college. I had to refresh my calculus, poring over textbooks I hadn't opened in a few years. I also taught myself C++. I could then write new tools and shaders for our rendering pipeline. In turn this allowed us to do things that we just weren't able to do before.